Filing a Personal Injury Claim from a Motor Vehicle Accident
April 19th, 2022
Contact FitzGerald Law Company for legal representation on Motor Vehicle Accident cases in Boston, Mass.
FitzGerald Law Company has been representing individuals to obtain compensation for injuries suffered as a result of the negligence of others, since our inception as a law firm in 1997. This infographic illustrates all you need to know before you file a Personal Injury claim from a motor vehicle accident in Massachusetts.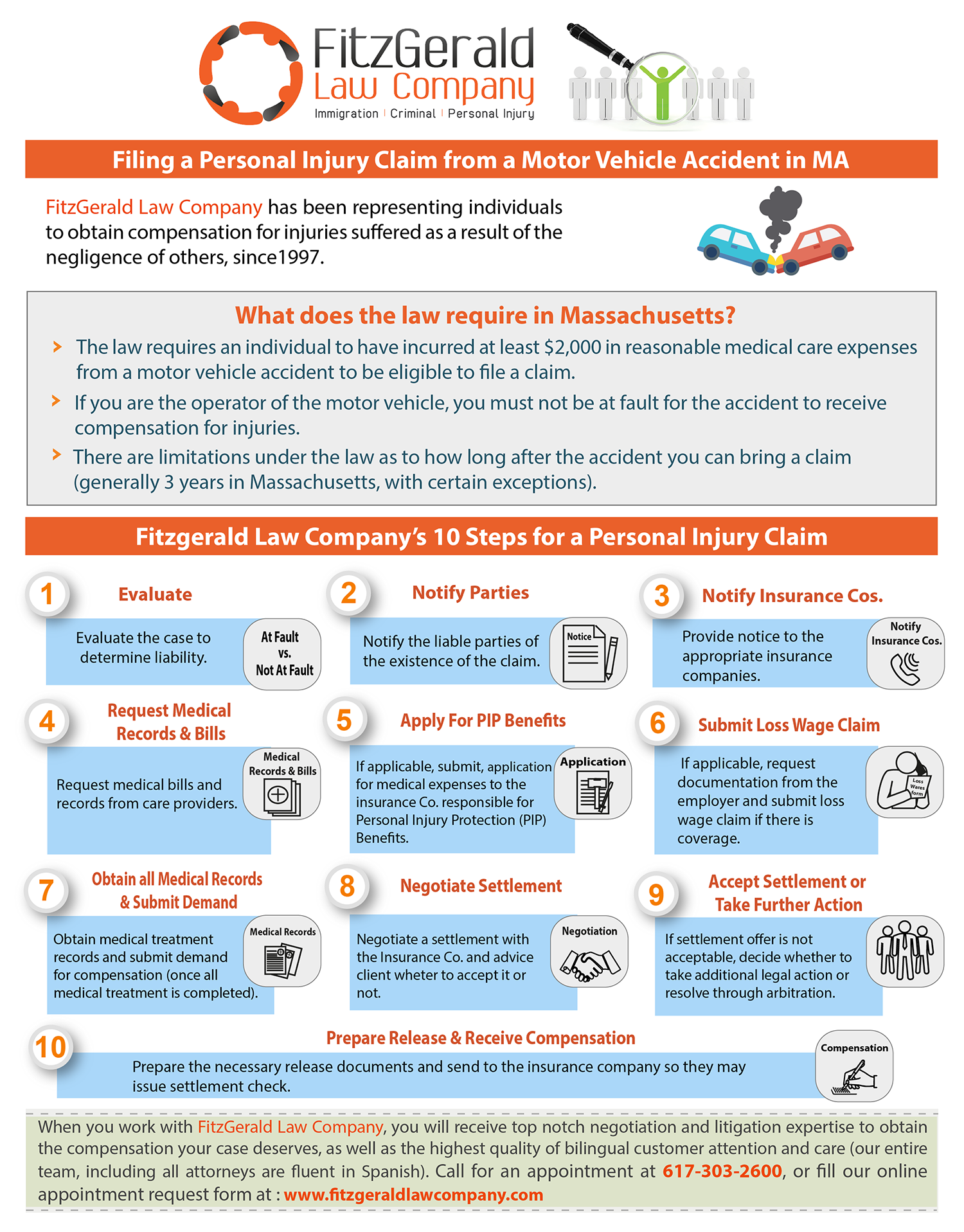 If you would like legal representation from one of our experienced personal injury lawyers in Boston, call for an appointment at (617) 303-2600, or fill our online appointment request form.
Use this infographic